FABRICATION AND MATERIAL
Our team of cra speople is specialized in manufacturing doors, wooden flooring, wall cladding, residential and o ice furniture, fabrication and installation of wrought iron works, gypsum ceiling, o ice partitions and minor civil works. Between them, they share work experience ranging between 10 to 25 years. The team are led by of highly qualified and experienced engineers who are supported onsite by qualified Civil Engineers, Quality Surveyors and Interior Designers, while able back-o ice communications and administrative support is provided by our sta in Bahrain. As a policy we are an equal opportunities employer, providing disadvantaged people with opportunities.

It is not just our designs, but also the material, which defines the reputation of our products. A rigorous system of procurement checks ensures selection of the finest material from North America, Europe and Southeast Asia. Our timber is certified free of moisture and other detrimental elements. This thoroughness is extended to procurement of other materials such natural veneers, laminations, accessories and fittings, which ensures the quality of our products across every aspect of usage.
---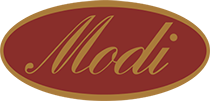 All rights Reserved 2016 @ Modi Decor Bahrain